Leading Window Tinting Service in Oakwood
WINDOW TINTING in CLEVELAND
Window tinting is as beautiful as it is practical for your vehicle. Not only does tint offer a more sporty, high-end aesthetic, but it is also a great product to protect your car's interior from aging, keep it cool during hot days, and add a layer of privacy for your vehicle.
Mr. Detail is the premier shop in Cleveland for window tinting due to our high quality films and strict quality control. We offer tint for all situations regardless of the size and can help with single windows to entire cars plus windshields. We offer a full spectrum of shade percentages ranging from 70% down to 5%. We are centrally located near Twinsburg, Solon, Macedonia and Oakwood and look forward to continually serving these communities!
We offer two different types of window film, both with superior qualities in their own categories. Our KAVACA Ceramic IR film provides state-of-the-art technology not before seen in the automotive industry. This film not only tint's your windows, but also filters 96% of infrared heat coming into your car. Our KAVACA Carbon film, while not as effective as blocking heat, provides the smoothest, deepest finish available on the market and comes in either a Black or Charcoal Gray color.
Both films offer extensive protection from the sun's harmful rays and filter out over 99% of cancer causing UVA and UVB rays. All installations also come with a lifetime warranty.
Mr. Detail | Window Tinting for Twinsburg, Oakwood, Solon | 440.669.0587
ALL-WEATHER AND ALL STYLES OF TINT
Most people think of tint as being necessary in sunny, bright environments, but as we in Cleveland know, it's just as easy to get sunburned on the slopes while skiing as it is on the beach while sunbathing. Window tint, especially the superior ceramic window tints we prefer, has superior heat reduction. This means that it blocks a fair amount of the UVA and UVB rays that bombard your vehicle every day. This keeps the interior of your vehicle cooler and keeps the interior of your car from fading. Ceramic tints are also particularly scratch proof, so they provide protection for your car windows, especially when dealing with the kind of ice build-up you can get on your windows in Cleveland winters.
All that tint also prevents people from looking inside your vehicle — meaning increased privacy and increased security. There's a reason those luxury limousines all tint the exterior of their windows. Over time, the darkened windows have become synonymous with the idea of a high end vehicle. The darkened windows make your car look sleeker, richer, and beautiful.
Window Tinting Oakwood | 440.669.0587
THE BENEFITS OF MR. DETAIL
Mr. Detail's expansion in the past few years has situated us in a unique position. Mr. Detail is interested in being more than just a business. Our facility is more than big enough to grow in and handle things and we put a brand new retail area in as well, so we're supplying other shops in our area with product. Not only that, but we're supplying the public with high-end, high quality understanding about what products we're buying and what products are going to be used for, so people are really loving that. We're a diamond dealer for WeatherTech, so you're able to buy all your Weather Tech-cessories at a better rate than you're able to buy them online. We're the only installer of Ceramic Pro in the Cleveland area.
That means that, in addition to being the most experienced installers in high-end vehicle products, we act as suppliers of all manner of products to other shops. Whatever kind of tint you want, we can get our hands on it, and we'll be the best at installing it. We're uniquely situated to meet our clients' needs, and we are passionate about high-end detailing, window tinting, and ceramic coatings. We want your vehicle to look and feel exactly how you want it to, and to keep it looking that way for the life of the vehicle.
Less fading on the interior of the vehicle
Increases privacy and security
Blocks harmful UV rays from passengers as well as interior of vehicle
Rejects heat keeping your car cooler
Resists shattering
Protect window glass from scratching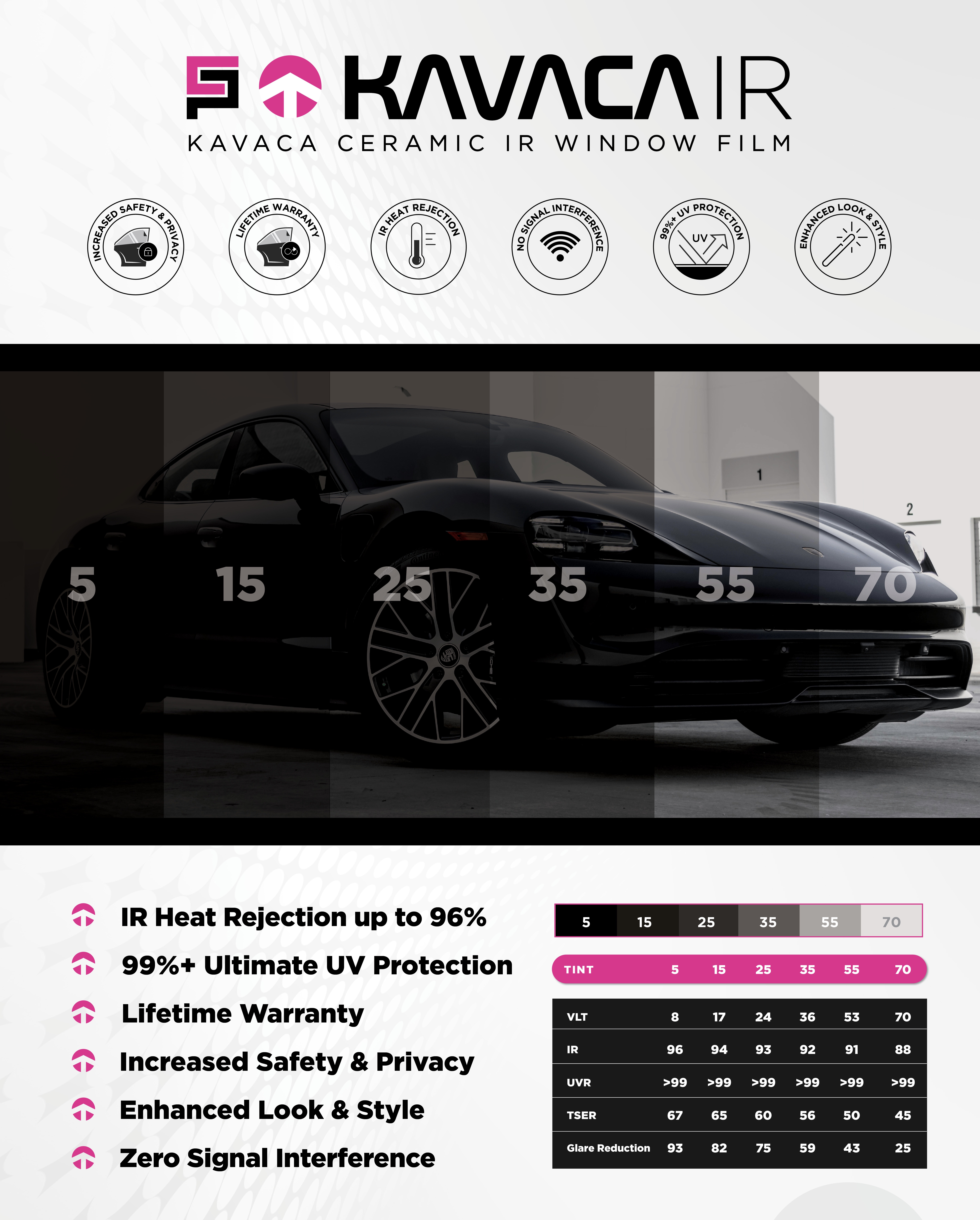 Window tint isn't just about looking good (though it's great at that). Window tint protects the interior of your vehicle from fading, gives you and your passengers more privacy, and places a strong, scratch and shatter-resistant surface on your windows.

The best way to protect your investment!