Ceramic Pro Packages in Cleveland
Ceramic Pro is a clear, liquid nano-ceramic coating designed for automotive use in mind. When cured, Ceramic Pro's coatings transform into a permanent, durable glass-like shield to protect your car's exterior and interior surfaces. Ceramic Pro can be described as an 'extra clear coat', but with over 3 times the hardness, durability, and self-cleaning properties.
This new glass shield acts as a sacrificial layer and protects your clear coat from minor scratches while preserving the original factory paint. The Ceramic Coating fills the smallest pores in the paint leaving a slick and smooth surface which prevents environmental contaminants from sticking. Being extremely hydrophobic, water easily removes dirt particles from the surface – otherwise known as the self-cleaning effect.
Ceramic Pro Cleveland is the premier shop for ceramic coatings in Cleveland, and the only Ceramic Pro certified 'Elite Installer' located in Ohio. We know you'll be impressed with the benefits of Ceramic Pro and the 'customer-first' service we've become known for offering.
For more information, on our other services like Paint Protection Film Cleveland, Auto Detailing Cleveland,  Window Tint Cleveland, and Car Wrap Cleveland.
Mr. Detail Powered by Ceramic Pro | Full-Service Detailing | 440.669.0587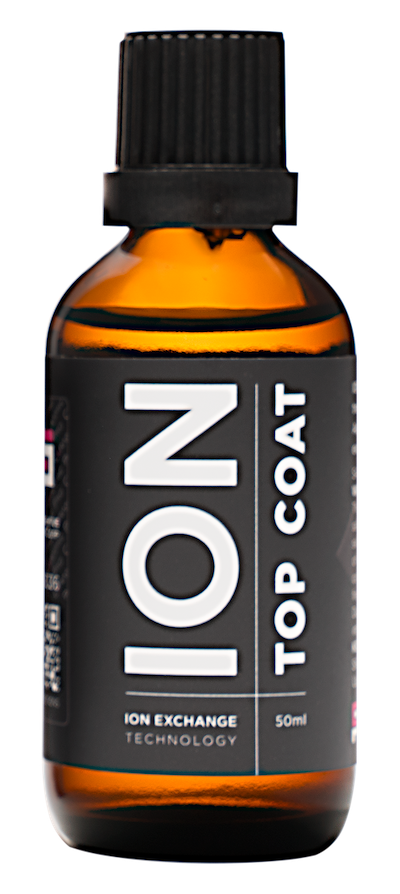 THE ALL-NEW CERAMIC PRO ION COATING
EVEN AFTER CERAMIC COATINGS, WE'RE ALWAYS THERE FOR YOUR VEHICLE
Ceramic Pro coatings will protect your car's surfaces from deteriorating for a lifetime and will be attached to your car's VIN and CarFax report. Value will be immediate, but the resale of a coated car will also pay for itself in the long run.
Once the coating is applied and cured, it creates an almost mirror-like effect and greatly improves the gloss and depth of your car's paint. Not only will it look better than it did new, but it will also keep that look forever.
A coated surface won't allow dirt, brake dust, or tar to stick to paint, wheels, or glass. This makes washing your vehicle simple, effective, and, most importantly, less frequent.

To learn more about the company and services, visit us now!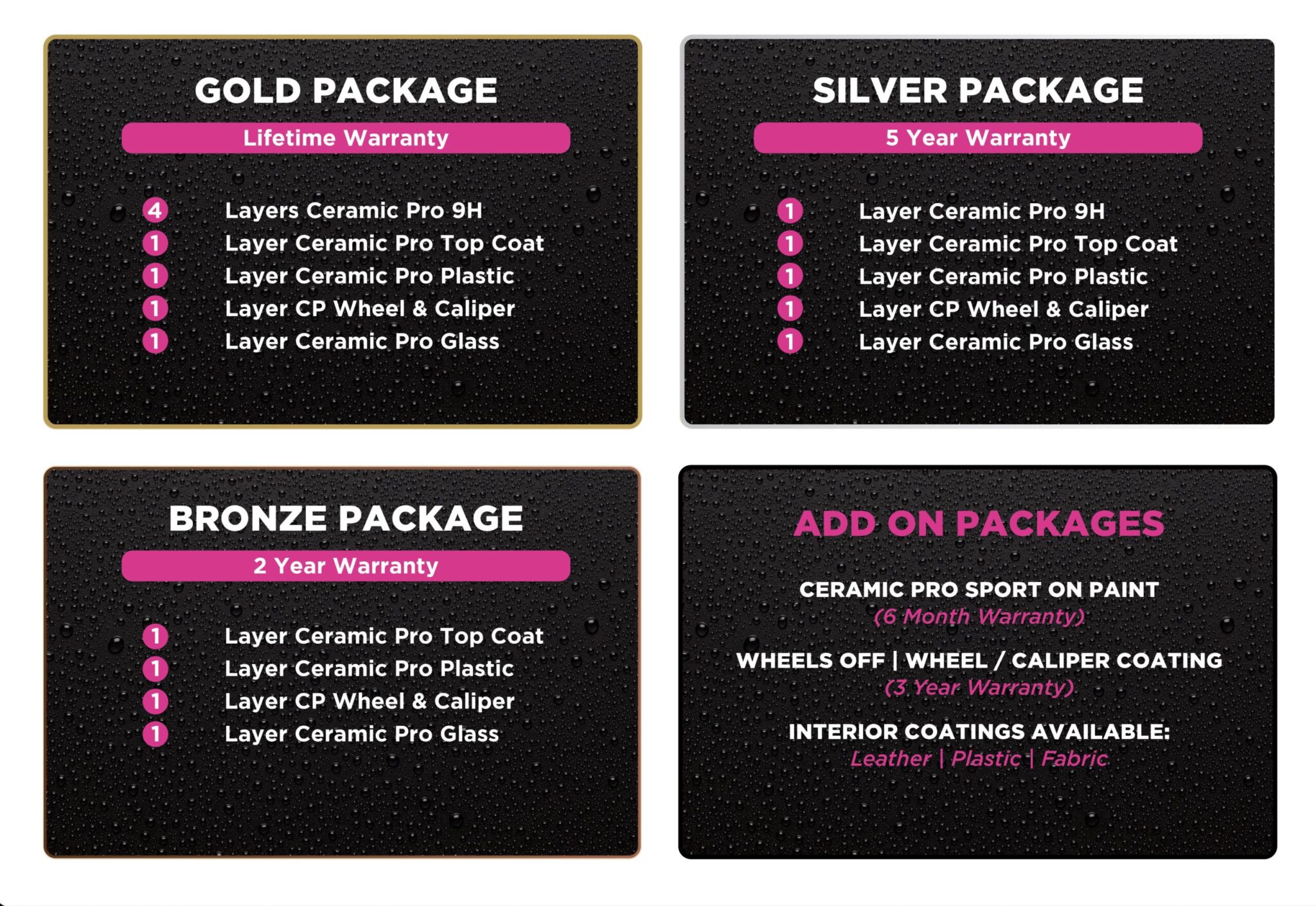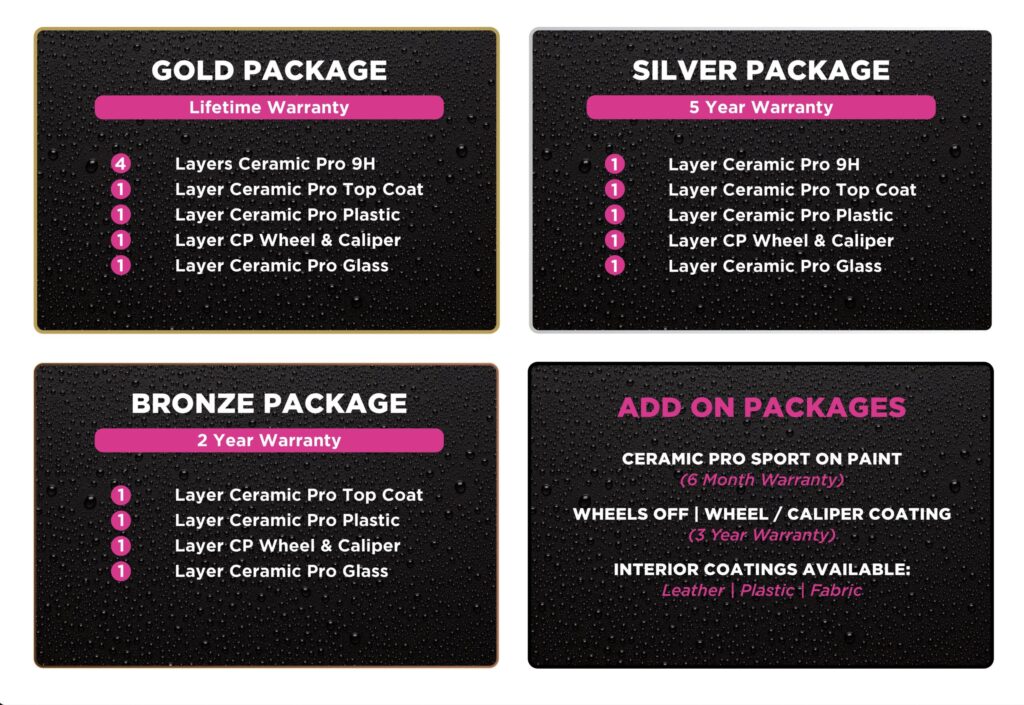 The best way to protect your investment!