Ultimate Clear Bra Film Packages in Cleveland
ESSENTIAL PROTECTION FOR YOUR VEHICLE
We offer a variety of Paint Protection Film packages ranging from single windows to full body PPF. Oftentimes, the best package is dependent on personal variables such as: driving style, expected miles driven, budget and more. We are more than happy to discuss your preferences and find the best package for your vehicle. Below are the clear bra packages we currently offer – should they not fit your needs, we'd love to sit down and talk custom options.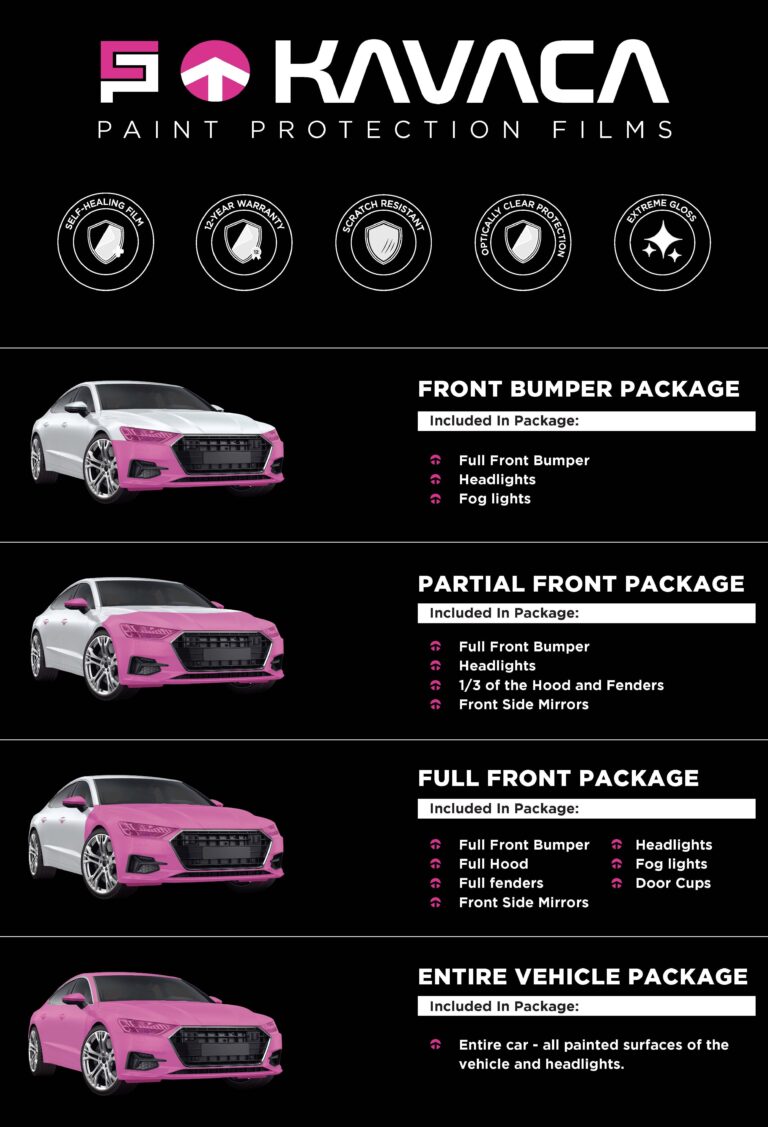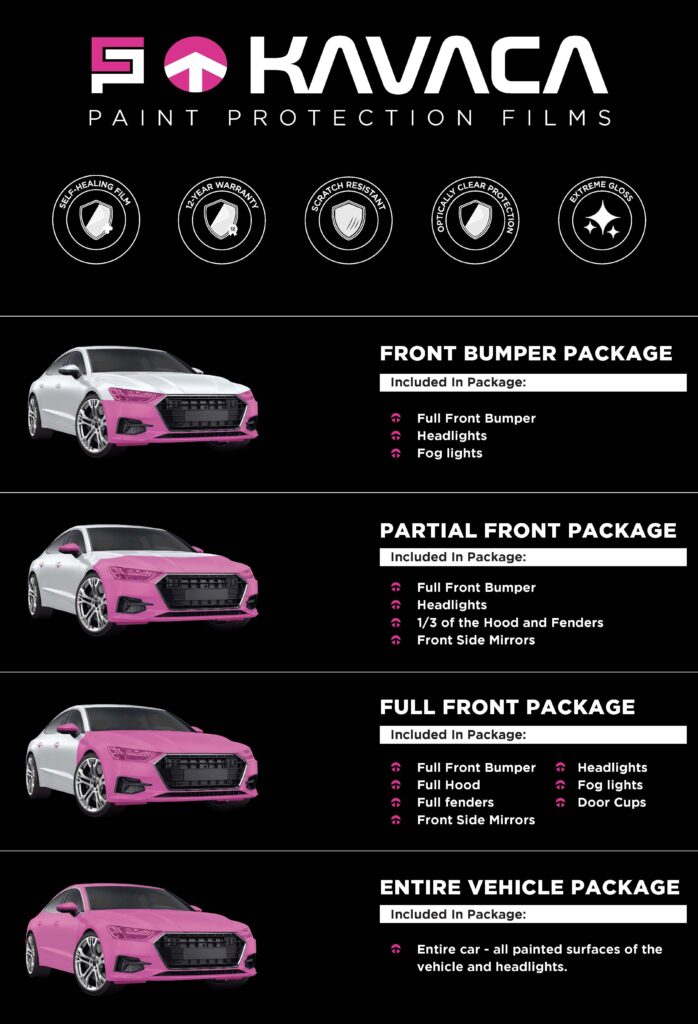 LEVEL ONE – MIRRORS & HEADLIGHTS
Our Level One package provides protection for the back of your mirrors and car's headlights. They're the first line of defense on your vehicle and are hit the most with bugs and rock chips. Wrapping these areas in clear bra is an excellent defense against normal road wear and tear, and keeps your headlights clearer over time for improved visibility.
LEVEL TWO – MIRRORS, HEADLIGHTS & BUMPERS
Our Level Two package is considered a partial front end kit. In addition to the backs of the mirrors and the headlights, we add paint protective film to your front bumpers. Great for city livers and regular freeway drivers, this package will eliminate your worry of rock chips from high-speed driving and bumper dings from low-speed parking incidents.
LEVEL THREE – MIRRORS, HEADLIGHTS, BUMPERS & HOOD
Our Level Three package is our most popular option and includes bumper covers, full headlights, backs of mirrors, and the full front end of the car covered. This package comes with a 12″ 'bikini cut' of film that goes partially up the car's hood. While the bikini cut is a stylish alternative, we can also protect the full hood if preferred.
LEVEL FOUR – FULL BODY PPF
The Level Four Package is for customers looking for the ultimate protection for their car. Every panel of your vehicle will be covered in Paint Protection Film, securing its beautiful paint for the lifetime of the vehicle.
We're happy to customize a clear bra package for your car, especially if you want the full vehicle wrapped. This package is for our most serious customers and we commonly advise layering a Ceramic Pro package on top to gain the best possible paint protection for their vehicles.
Mr. Detail | Clear Bra Cleveland | 440.669.0587
CALL US TO SCHEDULE YOUR APPOINTMENT | 440.669.0587
We are the premier location for PPF Installation in Cleveland and it's surrounding communities. Give us a call to discuss our protection options!