the ultimate ELITE DETAILING PACKAGES in cleveland
Our Complete Elite Package is a full deep-cleaning and reconditioning of every inch of your vehicle. You'll receive 6 – 8 hours of detailing on the exterior and interior, which can generally get cars back to 80% – 90% of their original showroom quality. We advise this package for cars that haven't been detailed in an extended period, or have intense interior staining or dirt/pet hair/salt.
The Exterior of your vehicle will receive a full foam cannon spray and hand wash, followed by a chemical decontamination to remove road grit and grime. Afterwards, a full clay bar is performed, the car is dried using a heated and filtered touches system, and the exterior receives a temporary Ceramic Pro Sport coating.
The Interior of your vehicle is cleaned using an industrial-grade steam cleaner, allowing us to get to the root of the dirt and remove it. This is followed by a full vacuum, shampooing and extracting of your car's rugs, mats and seats, as well as a final wipe down of all surfaces and instruments. Any leather in the car is finished with Mink Oil to help protect and refinish the material, with the option to upgrade to a Ceramic Pro Interior Coating for full protection.
** This package does not remove paint swirls or scratches. Check out our Paint Correction Service if you're interested in perfecting your cars paint!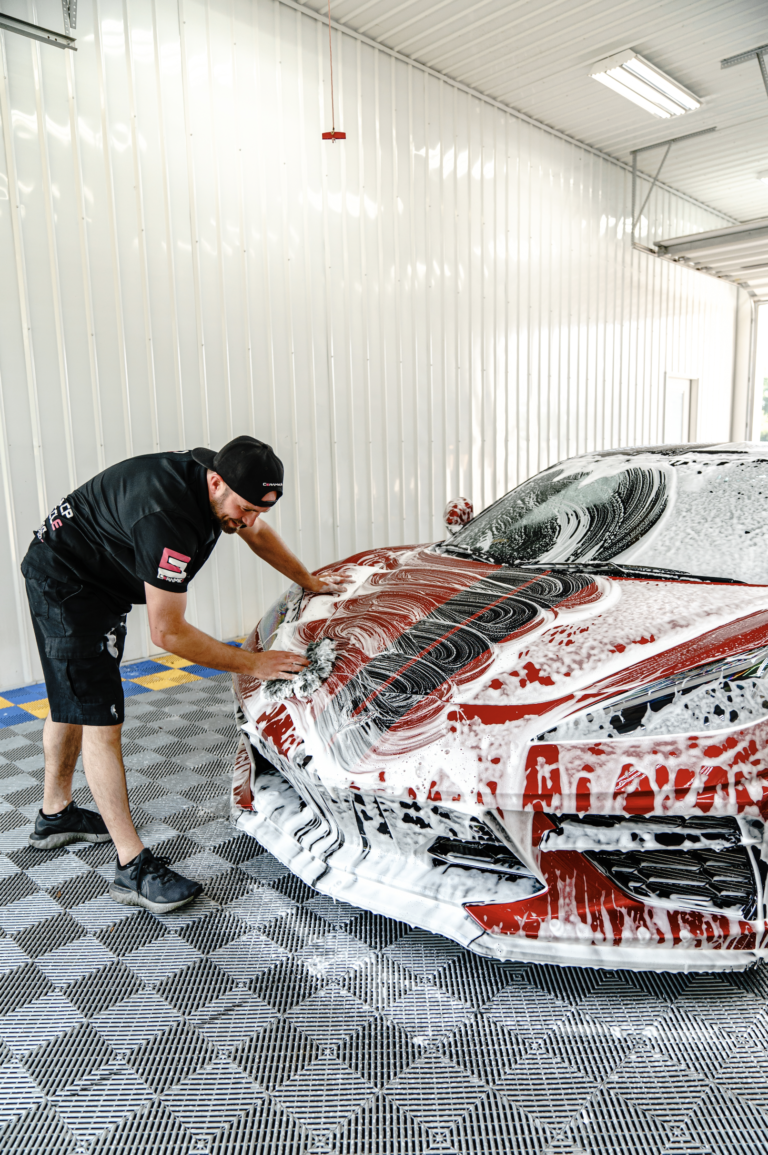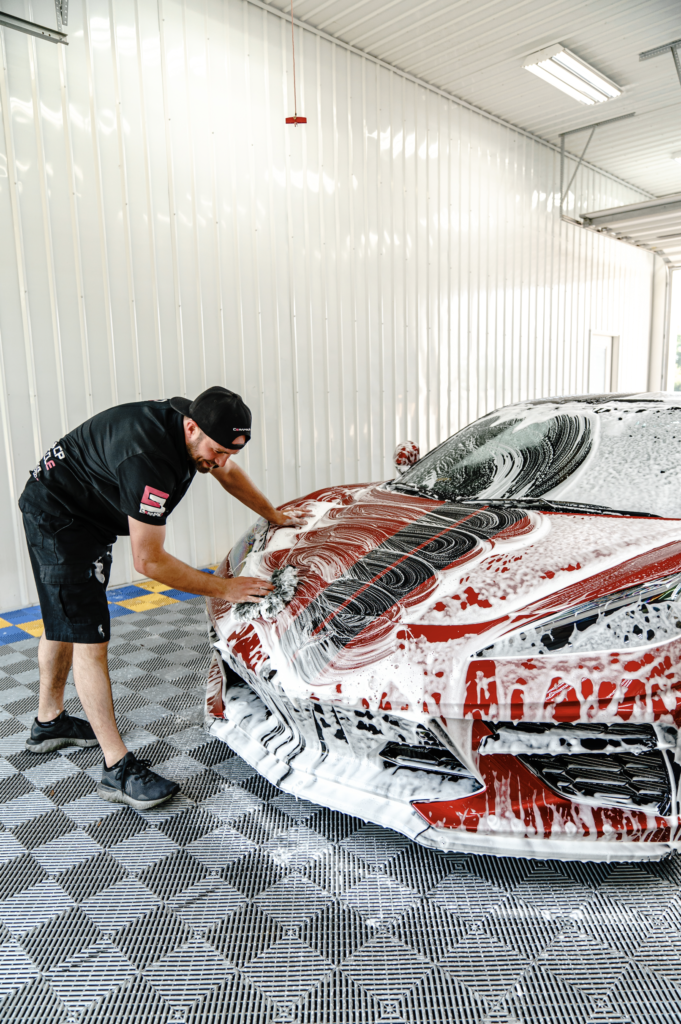 Professional-level Exterior and Interior Detail
Wheel and Tire Detail and Shine
Clay Bar of Exterior Surfaces
Full Decontamination
Optional Engine Compartment and Undercarriage Detail upgrade
Optional Paint Correction upgrade
*Add A 12-Month Ceramic Pro Sport Coating For $99*
LOOKING TO PROTECT YOUR RIDE AFTER IT'S FRESH DETAIL?
CHECK OUT OUR CERAMIC PRO PACKAGES!

The best way to protect your investment!